My aim is always to express the natural expression and position of animal as faithfully as possible. Despite my 26 years of experience, I am still educating myself in the field and trying to include in my procedures not only new, but also proven preparation methods. I am mainly influenced by modern taxidermy around the world. In my work, I like to run from everyday installations to lively positions complemented by natural habitats.
My work for institutions
You can see my installations in private collections, but also in state institutions such as the North Bohemian Museum in Liberec, the Regional Museum and Gallery in Jičín or at the Faculty of Environment of the Czech University of Life Sciences in Prague. Much of my work so far is in the private collections of customers from New Zealand through Asia, Europe to the USA.
Bear Medouš, who lived at the Zákupy chateau, died at the respectable age of 27 before Christmas 2019. In July of the following year, he returned to the chateau and visitors can see him on the first floor of the chateau, where his specimen is located.
The wolf was hit by a motor vehicle in the Frýdlant foothills and is placed in the North Bohemian Museum in Liberec.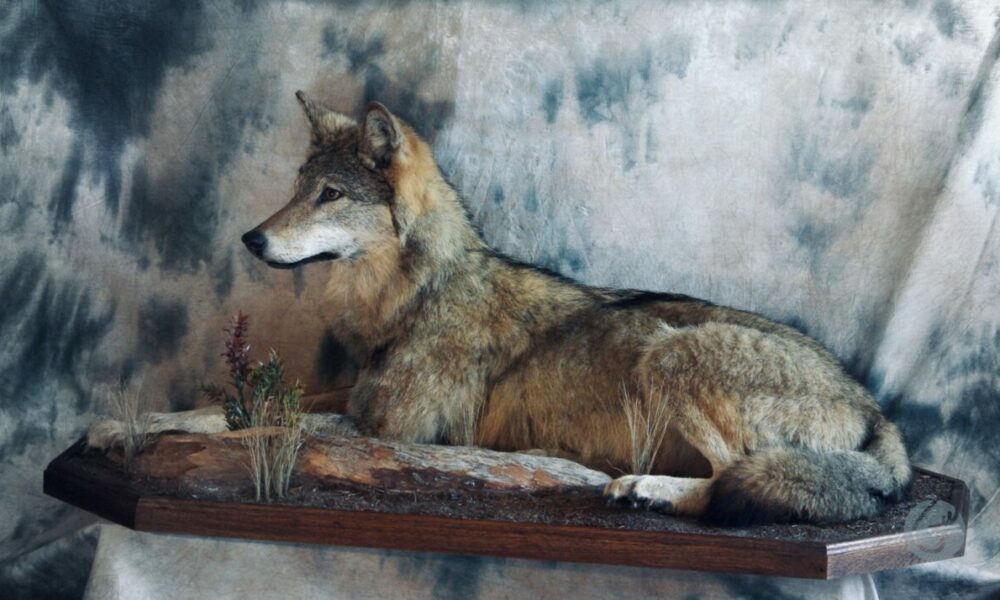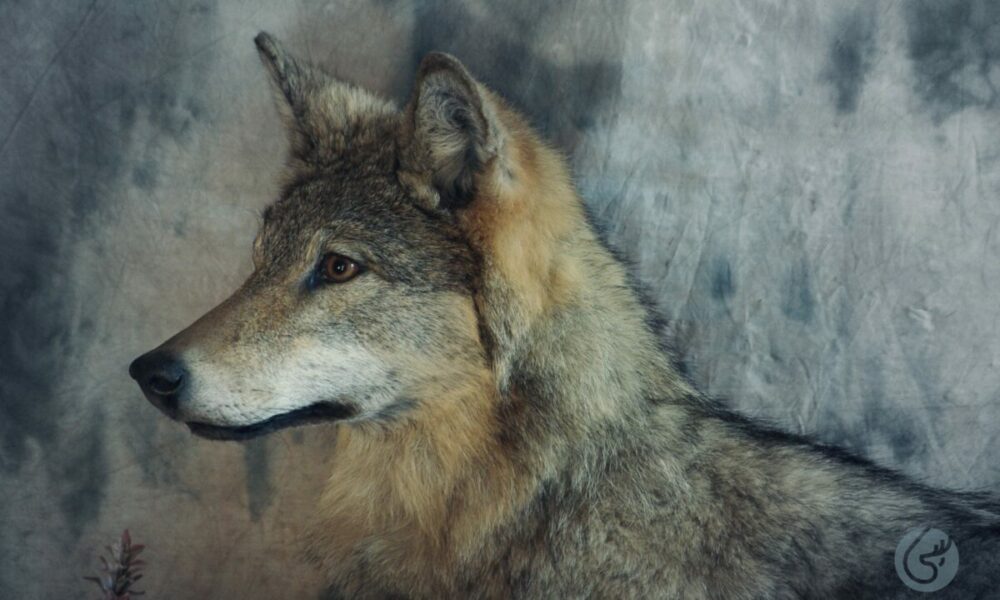 The chamois was caught in the National park Bohemian Switzerland  and placed in the Faculty of the Environment exhibition as a reminder of the excellent chamois breeding in this area of ​​the Czech Republic. There are fears that chamois in the National Park will be decimated by the wolf in the future, so this specimen has been prepared as a possible reminder of the occurrence of chamois in this area.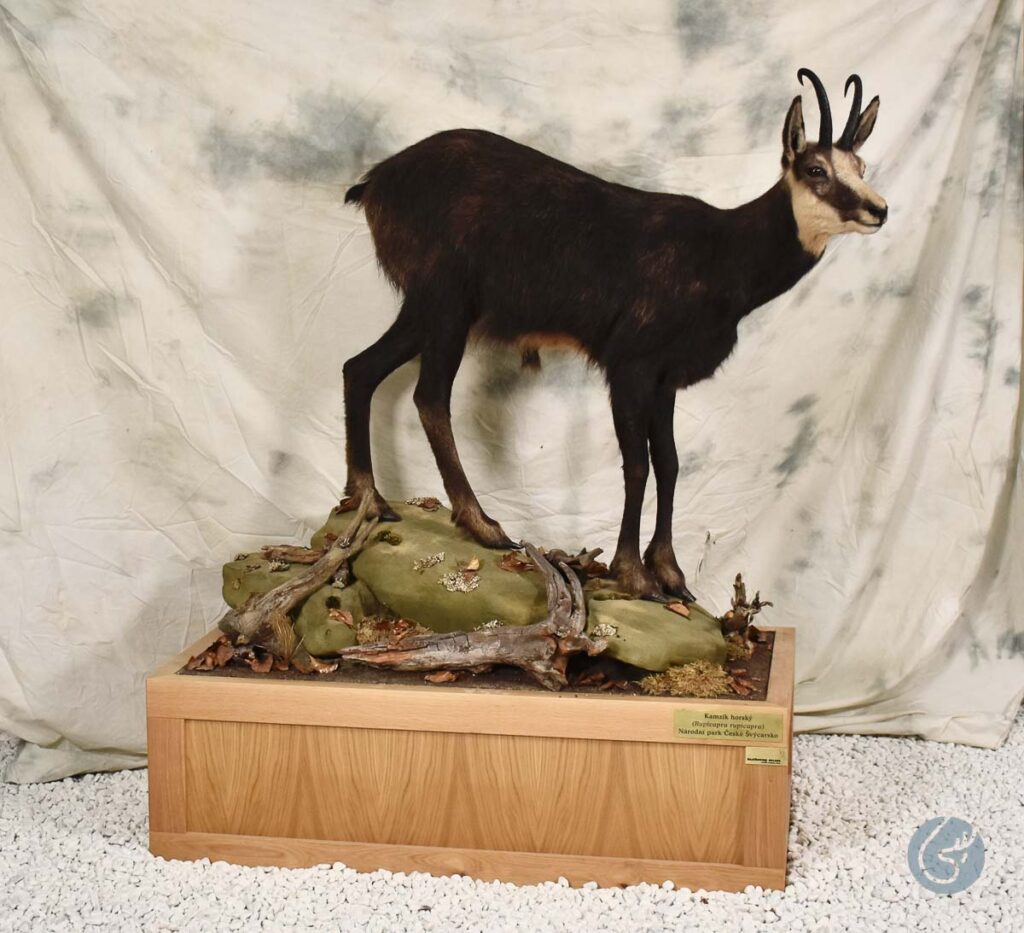 Working with students and participating in competitions
In the last few years, I have also been involved in the education of young preparators. I work partly as an assistant professor at the Department of Hunting and Forest Zoology, Faculty of Forestry and Wood Technology at the Czech University of Life Sciences. Here I guarantee the subjects: Preparation of mammals and Preparation of birds for the bachelor's study field Conservation of natural products and taxidermy. This is a very specific field of study for a small group of students, which is constantly evolving.
At the last European Preparatory Championship in Budapest, all my students received excellent points, including a victory in the Novice division with the assembly of a bust of a flourishing mouflon. I also offer talented students options to participate in my projects. I personally participate in European competitions mainly for the purpose of education and a shift in the quality of my work. At the last European Championship, I reached the highest point category in the Professional division.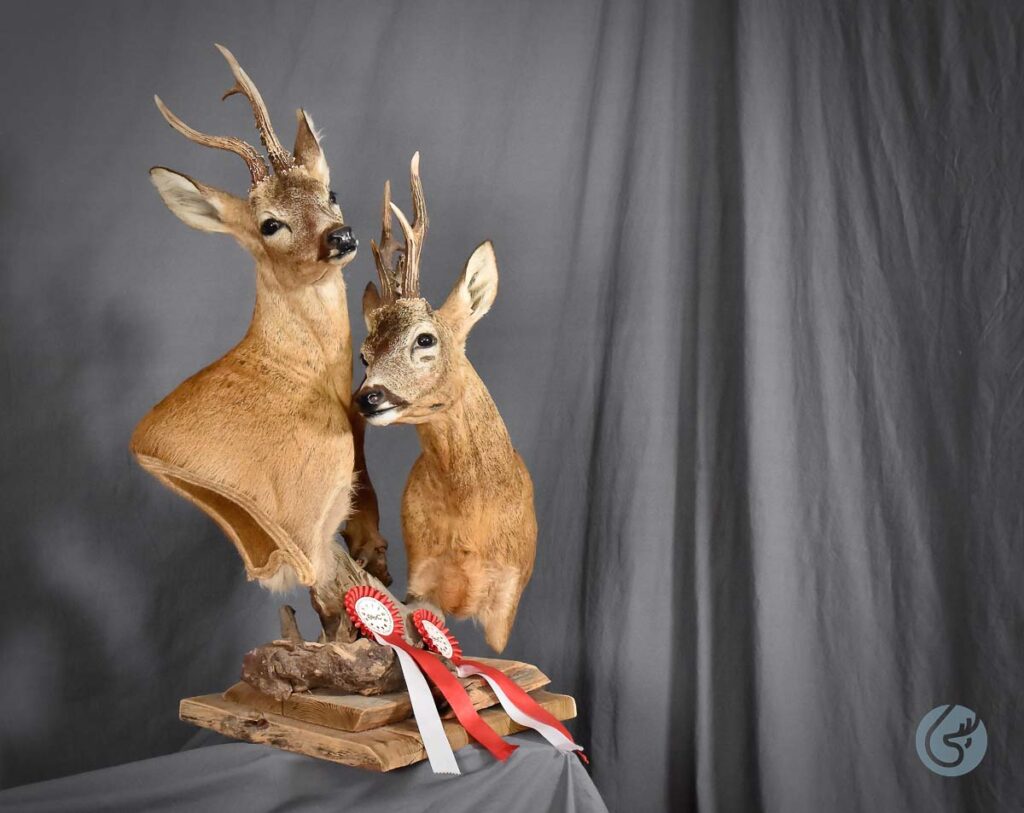 I consider animals to be an equal partner, and therefore I approach my work with humility and respect for the prepared animal.